Meet Puerto Vallarta's New Downtown!
By Elengorn Realtors on January 26, 2022
Investment in Puerto Vallarta
New Releases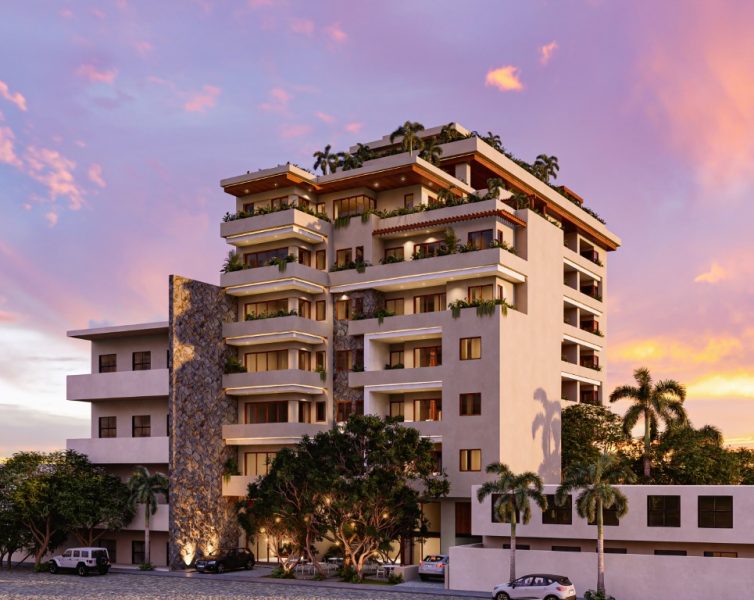 Elengorn Realtors is excited to introduce you to our next exclusive listing, Hidden Park Residences, a new style of tropical living in Versalles, where urban convenience meets traditional charm. Hidden Park Residences is a boutique collection of 34 condominiums offering a peaceful retreat with the pulse of Versalles right outside your door.
ONE, TWO, AND THREE BEDROOM RESIDENCES WITH LIFESTYLE AMENITIES TO ENJOY  365 DAYS OF THE YEAR
This high-quality development will feature spacious floorplans with private terraces and inspiring design from the renowned architectural firm of Alverez Garnier Architectos. Hidden Park Residences will also offer a prime, walkable address in Versalles, which has become the heart of Puerto Vallarta's new culinary scene, and has shopping, lounges, markets, salons, and services, for the ease of urban lifestyle but with unmistakable Puerto Vallarta charm. With two beaches within walking distance, Versalles is an appealing and an exceptional choice for investors, full-time residents, and young professionals.
During a special pre-release offer, a premier selection of these residences will be made available exclusively to registrants, prior to public listing, at the lowest possible prices.
This is an exciting offer that is open only to registrants for Hidden Park Residences, allowing those registered for the project early access to a high quality development poised to provide excellent return on investment the moment it hits the public market.
Hidden Park Residences is coming SPRING 2022 so take advantage of the opportunity to purchase in Puerto Vallarta's new downtown at the lowest prices exclusively offered to registrations. To register, click here: hiddenparkresidences.com
We'll see you by the park!
Click here for more updates from Elengorn Realtors.
Subscribe to our newsletter and keep up-to-date with our latest properties and track the market trends.