Staging Your Home for a Quick Sale
By DevSupport on June 10, 2016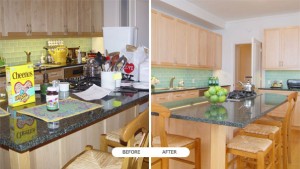 When anyone is considering selling a home in Puerto Vallarta, they want two things: a quick sale and a good offer. Staging your home or condo in Puerto Vallarta for sale can help get you both of those things, if done correctly. Here are 5 tips for staging your home to get buyers really interested:
Don't leave empty rooms. An empty house makes it more difficult for potential buyers to visualize themselves living there. Without furniture to provide context to the space, empty rooms can also appear smaller than they actually are.
Enhance the best. Place furniture to not interfere with positive elements in a room like big windows or a nice fireplace.
Hide the personal items. Buyers can easily get distracted by personal items, artwork or collections. Present a minimalist space, free of clutter, so that potential buyers are really focused on the home, not your thing.
Make it inviting. Fluffy towels in the bathroom, fluffy linens on the beds or throw pillows on the couch…make your house look comfortable and welcoming.
Keep it clean. If nothing else, make sure that your house is immaculate for showings. Calling in a professional to really make sure that all the nooks and crannies are tidy is a great idea.
With just little effort, selling your home in Puerto Vallarta can be an easier prospect than you may imagine. Contact us for more about how Elengorn Realtors can help you with buying or selling a home.
Click here for more Puerto Vallarta real estate tips from Elengorn Realtors.
Subscribe to our newsletter and keep up-to-date with our latest properties and track the market trends.