December AMPI Meeting Hosted by V399
By DevSupport on December 23, 2011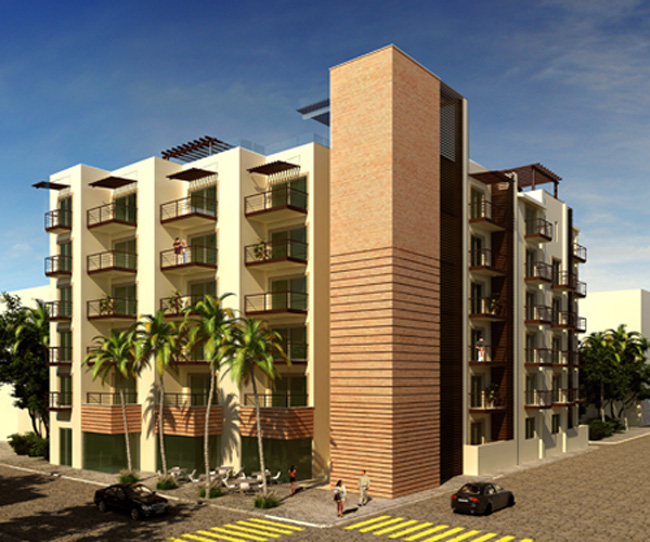 On December 13th the development V399 and Applegate Realtors
hosted the December AMPI Vallarta chapter's monthly meeting up on the rooftop
of the newly completed Project. The new project right in the heart of downtown
Vallarta´s Romantic Zone on Ignacio L Vallarta and Manuel M Dieguez (see map below).
The AMPI member Realtors gathered on the rooftop to hear
speaker from the Vallarta AMPI chapter and share information about sales and
progress as the high season kicks off here in town. The 7th floor of
the project looks out over the ocean, town, mountain and the Guadalupe
cathedral, making a superb backdrop for such an event. The invitees could park
in the underground parking garage of the complex and took some time to view the
model unit on the 1st floor.
V399 has units available starting from $120,000 USD and has
an option of studios, 1 bedroom and 2 bedrooms. With just a short 3 block walk
to the beach of Los Muertos and no hills to climb, this project is fast
becoming a sell out! Quality finishes throughout and affordable prices. For
more information see www.vallarta399.com
Subscribe to our newsletter and keep up-to-date with our latest properties and track the market trends.