CRATE Interiors
By DevSupport on January 27, 2012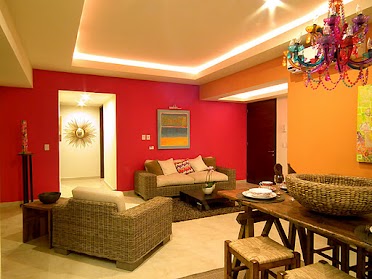 CRATE Interiors added another property to their list of Banderas Bay Models, with the addition of 2 model suites at the downtown V399 project.
A fully turnkey operation or a pick and chose, mix and match concept, CRATE offers something for everyone.
The guide price is $11,000 USD for the studios,$15,000 USD for the one bedrooms and $20,000 USD for the 2 bedrooms. This
includes every aspect from linens, towels and cutlery.
Items can be selected with the help of a local style consultant or on line with their designers in
the US to help clients pick the best of the options available. Furniture is shipped directly from the United States and CRATE offers free design consultations and the free "white glove install" to ensure that all items are
delivered, unpacked and ready to use on site.
The open models in V399 are fabulous, the colorful 2 bedroom (unit 204) and the stylish modern feel of the one bedroom (unit 206) show how versatile the company can be, to suit all clients´ requests. CRATE paired up
with Galeria Pacifica in downtown to
display art work, which is on loan from the Gallery, which goes a long way to
help complete the whole look.
In addition to V399,
CRATE also has show models available at Rio
Amapas in the south shore, Riviera
Cuale in old town by the river, Icon
Vallarta in the Hotel Zone, Punta
Esmeralda in la Cruz and Haixa in
Litibu to the north.
Subscribe to our newsletter and keep up-to-date with our latest properties and track the market trends.