Many Canadians say they still seek Mexican beaches, despite recent murders
By DevSupport on January 18, 2012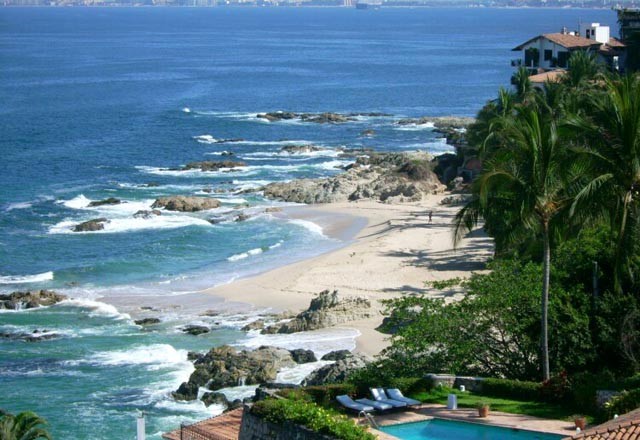 An interesting blog we want to share with all of you.
By Mike Hager,
Postmedia News January 6, 2012
Snowbirds say they will continue to flee the
West Coast's cold, wet winters for the small coastal villages of Mexico despite
the murder of two British Columbia residents this week.
Robin Wood, 67, of Saltspring Island was shot
and killed Wednesday while trying to stop a home invasion at his friend Arvid
Chalmers' home in Melaque, 200 kilometers south of Puerto Vallarta on the
Pacific coast.
News of another gruesome slaying in Mexico
surfaced days later. University of B.C. PhD student Ximena Osegueda, 39, was
discovered Dec. 27 half buried with her boyfriend Alejandro Alvarado, 38, on a
beach in the tourist town of Huatulco – about 500 km south of Acapulco.
Chalmers, a Saltspring realtor who witnessed
his friend's shooting this week, told the Vancouver Sun in an email that he and
other Canadian visitors to the Melaque area are in shock.
"We are a small coastal community, and in
this area there are probably a few thousand Canadians, as a guess," Chalmers
wrote.
"This has for a long time, been a second home
to many Canadians and I am sure it will continue to be. We love the area, and
the residents of these towns are lovely, caring people who have always treated
us as welcome friends."
West Vancouver retiree Leiani Anthony spent
last October in Huatulco and has gone to Mexico with her husband Brian every
year for the past 20. She said she remains undeterred by the recent deaths.
"I feel it's absolutely just random, bad
luck," Anthony said. "I feel perfectly safe in Mexico, ever since 1970, when
we started going there."
She said she is very familiar with Melaque,
having spent recent years just 15 km to the northwest in the quieter village of
La Manzanilla.
"They're not the wealthy Americans that want
all the amenities because they don't have them down there – they're just
ordinary folk looking for some sunshine," Anthony said of Melaque.
"It's very reasonable and the Mexican people
are very friendly and nice.
"You're going to get some bad apples
everywhere, but down there if theyre bad, they're probably carrying guns."
According to the Foreign Affairs Department,
112 Canadians have been killed in Mexico in accidents, murders, drownings or
suicides between 2006 and 2010. Of those, 15 Canadians were murdered or died in
suspicious circumstances.
By comparison, there were 414 homicides
reported in the same time period in B.C., according to Statistics Canada.
Cesar Mendoza, acting director of the Mexico
Tourism Board in Vancouver, said authorities are working diligently to find
Wood's killer and that the incident is not indicative of the danger most Canadians
face when vacationing in his country.
"It's easier to get involved in an incident
in Canada than Mexico for Canadians" Mendoza said.
"It was an isolated event where,
unfortunately, he lost his life."
Mendoza said crime has not affected the number
of Canadians who come to Mexico for vacations.
He is supported by data from Statistics
Canada, which reported more than 1.6 million Canadians visited Mexico in 2010,
up 50 per cent from 2006, when a little more than one million visited.
On average, each visitor spent $893 per visit
in 2010, totaling $1.45 billion, according to the report.
Vancouver Sun
mhager@postmedi
Subscribe to our newsletter and keep up-to-date with our latest properties and track the market trends.