New Project Amapas 353 launched in the heart of Olas Altas
By DevSupport on January 13, 2012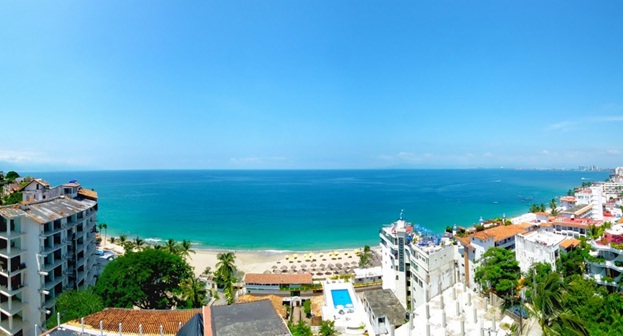 Vallarta's Romantic Zone welcomes a new development to its
area, right on Amapas street. Located
just behind the Meza del Mar Hotel,
which is currently undergoing and ambitious makeover to receive more guests and
update its facilities, this will be a welcome new addition to an already
thriving neighborhood.
The project will consist of 21 units, all studios and 1
bedroom, responding to current market requirements with an extremely attractive
price point, starting from just $99,000 USD.
All condos and studios will have ocean views as
the construction will be raised well above the street level as on the first
levels will be the parking, gym and administration office. Six levels of units
and a roof top terrace with a pool and entertainment area.
This project also has the advantage of easy access, from
both the road to Mismaloya (highway 200) and the cobbled Amapas street. It will
be disabled friendly with the elevator going from top to bottom and allowing
access from both entries. Amapas 353 will be rental and pet friendly.
For more information see www.amapas353.com
or http://www.sarahelengornrealestate.com/sales/developments/amapas-353/
Subscribe to our newsletter and keep up-to-date with our latest properties and track the market trends.