Puerto Vallarta Restaurant Week
By DevSupport on May 15, 2012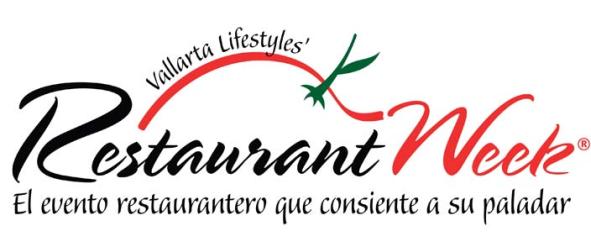 This year's eagerly anticipated culinary showcase kicks off
on May 15th 2012.
Thirteen new restaurants participating for the first
time, taking part alongside some old favorites, making a whopping total of 45
restaurants offering 3 course meals from as little as $189 pesos.
A perfect excuse you've been waiting
for to dine out every night of the week!
From Le Kliff and Blanca Blue on the
south shore to Frascati in the north and downtown hot sports include Café de
Artistes, Trio, Vitea for al fresco dining, Barcelona Tapas for Spanish tapas with fab
views and a new Spanish restaurant La Albufera featuring family style Spanish
specialties located opposite the Molino de Agua condominiums in the Posada Rio
Cuale complex next to Elements of Design.
For Mexican flavours try Si Señor, Daquiri Dicks and the elegant
Hacienda San Angel, a captivating property in an idyllic setting overlooking
our church of Guadalupe. For Asian menus head to Ginger Garden in Nuevo
Vallarta, Archie's Wok in old town by Los Muertos Pier and next door is Peking,
participating with its Chinese menu.
So whatever takes your fancy and whatever your budget,
Vallarta's 8th restaurant week is bound to have something to entice
you in! You will be spoiled for choice!
Click here to check out the participating restaurants menus!
Subscribe to our newsletter and keep up-to-date with our latest properties and track the market trends.