Vallarta 399, an old town success story
By DevSupport on May 18, 2012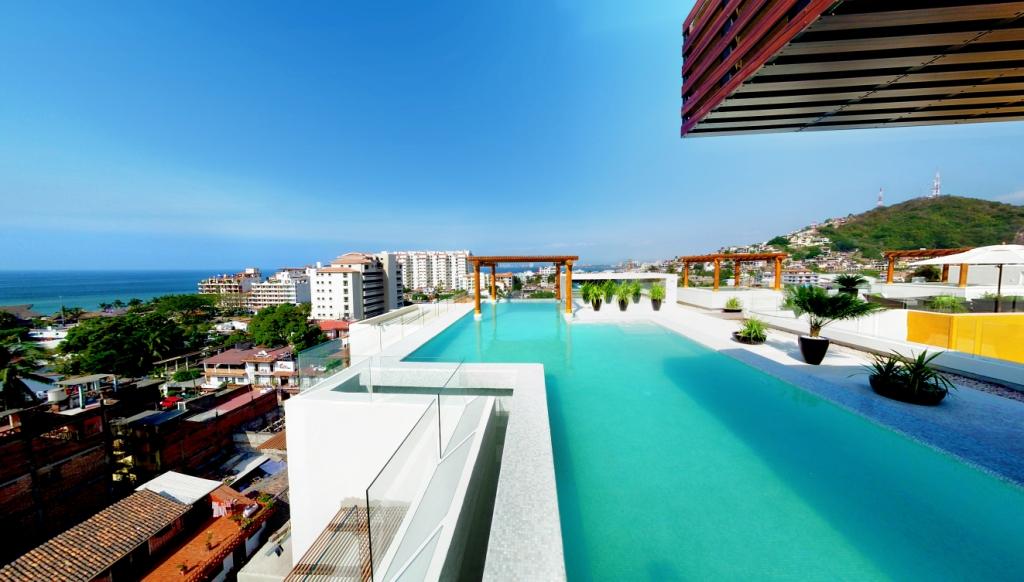 Many buyers have been thrilled with their condo purchases in the V399 real estate development in Puerto Vallarta. The setting just a
few blocks from the beach and around the corner from Basilio Badillo
(restaurant row) makes the location extremely appealing.
We've seen new projects embrace easy access and V399
certainly has that advantage being built on the flat ground with no hills to
climb.
The architect Paulo
Rojo and his team at Arquitectos
Asociados created a beautiful mix of
styles adding Mexican accents such as cantera stone, brickwork facades, sold
concrete structure and solid wood cabinetry with some modern hints, recessed
lighting in ceilings, and amazing roof top and BBQ area with tempered glass
panels and an infinity pool.
The mixture has really proved to be a great success and has
really made a name for the developer HEVA, shortly to add another project to
their portfolio.
Take a look at our testimonials and see for yourself what other
happy home owners are saying about V399.
Subscribe to our newsletter and keep up-to-date with our latest properties and track the market trends.