Weddings in Paradise
By DevSupport on July 6, 2012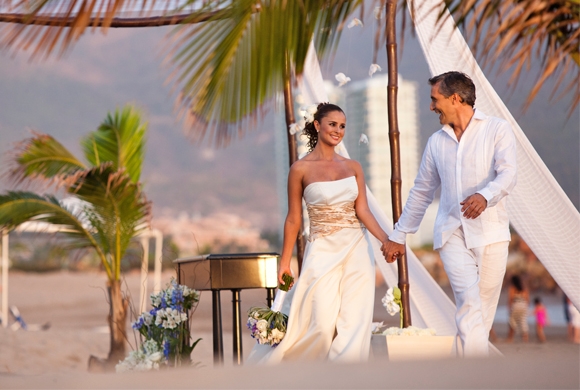 If the recent celebrity divorce announcement between
the movie star Tom Cruise and his
wife of 5 years Katie Holmes hasn't
put you off the idea of marriage altogether then maybe an idyllic destination
is the answer!
Puerto Vallarta is the location
chosen by a growing number of couples as the place to say their vows and
celebrate with family and friends. I can't say I blame them with probably about
350 days of sun each year, excellent beaches, wonderful settings, sunsets and
some truly fabulous wedding planners
available, if you are set on doing it, then Vallarta is THE place to tie the knot.
Great venues, service,
food and drinks selections all help to make it a truly memorable experience and
the specially trained staff who cater for such events go a long way to help
couples relax and enjoy the big day.
Some of the planners
available include:
Eventful Moments (EM
Vallarta)
Vallarta Adventures packages "Adventure Weddings" at Las Caletas
Photo source: www.visitpuertovallarta.com
Subscribe to our newsletter and keep up-to-date with our latest properties and track the market trends.