Signature by Pinnacle
By DevSupport on September 21, 2012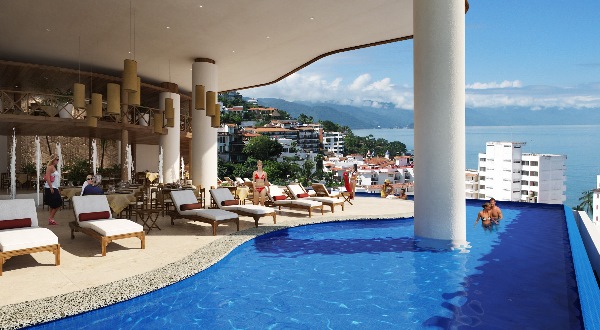 Old Town Puerto Vallarta most recent development is under construction and
is reaching the finishing stages.
Signature has been a long time coming but it
is finally making its own splash on the real estate market in Vallarta. With a
superb location in the heart of Olas Altas offering easy access (they are
revamping the many stairs on Olas Altas and Pulpito to create a more
user-friendly walk way and a funicular for those who cannot do stairs) and the
added bonus of being high up giving wide ocean views, this will be hard to
beat. Most of the 1 bedroom units were an instant success and were snapped up
in preconstruction but there are still some units available.
Interestingly, the Developer altered the original project
which had much larger, more expensive units, to keep up with current market
conditions, it seems to me to be a very good thing that he did. The smaller
units sold faster, showing us yet again that price is important in the decision
for buyers. The quality features and rental possibilities of these units are
extremely appealing and will set to make this project a great success. It has a
wonderful pool, lobby, underground parking, elevator, nice wide terraces and
those unforgettable views of town and ocean. As the views are west, north west
and south west, the residents will be treated to sunsets all year round.
Click here for more information on the Signature by Pinnacle properties.
Subscribe to our newsletter and keep up-to-date with our latest properties and track the market trends.