Icon Vallarta, really an icon?
By DevSupport on October 12, 2012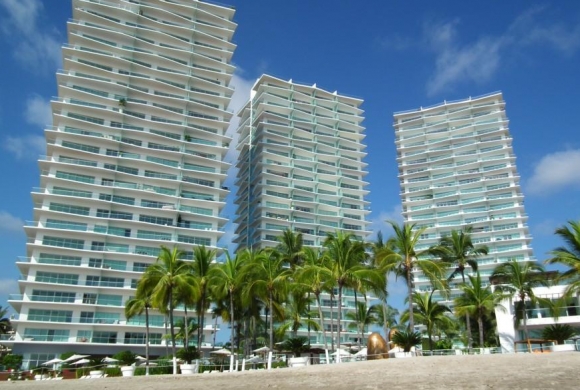 Many of us have heard all the rumblings about Philippe
Starck and his outlandish design concepts but what it is like to live in Icon Vallarta!?
I asked one of its residents what she thought about all the hype and whether it
lives up to the dream…
On arrival to the complex, the friendly security guard takes
note of your name and calls through to the concierge of the tower to alert the
resident of my arrival. Driving in, I am presented with a valet parking
attendant who carefully and courteously drives my vehicle away.
Each tower has
a concierge desk with bilingual helpful staff on hand. The first impression is a wow. The large
sculptures, the long pool, the beach and restaurant below, the glass library,
the well stocked bar and gym. The elevator opens up into the unit itself with a
private code and up on the 20th floor the view is wide and
wonderful.
Her experience has been nothing but positive, regarding the staff,
the complex, the security and her enjoyment of the unit is plain for all to
see. Her decoration took on the Starck theme and is wild and wonderful
&colors abound.
So maybe it is all it is cracked up to be….
For a never lived in unit in Icon check out unit 2-1803 for
just $399k with its gorgeous south facing views, 2 beds plus den and 3 full
baths. Add your own touch of colour to the blank slate…Check out: http://www.sarahelengornrealestate.com/sales/condos/icon-1803/
Subscribe to our newsletter and keep up-to-date with our latest properties and track the market trends.