A weekend away…
By DevSupport on January 28, 2013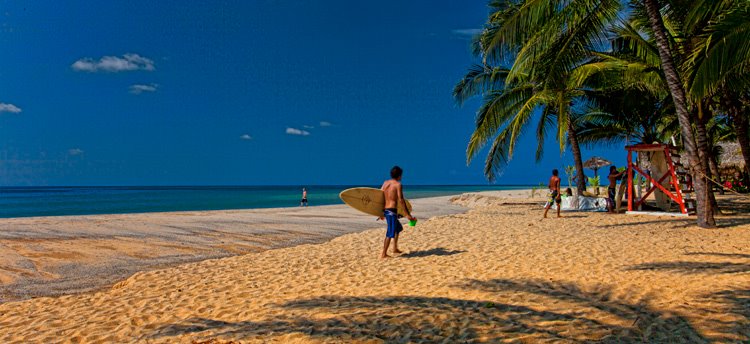 Last weekend I returned with
all the family to the north shore beach resort of San Pancho (San Francisco), a
little fishing village just north of Sayulita.
We stayed at the Costa Azul Hotel right at the end of the beach on the far side of town. Although the hotel
has seen better days and is about to undergo remodeling, the setting is
idyllic. Huge waves crash along the empty sandy beach and the backdrop of the mountains
line the horizon.
We opted for the package
deal, including board, all food and non alcoholic beverages. The quality of the food was excellent, with
fresh seafood and meat options galore. The remote feel adds an elusive charm
and even the power cut didn't dampen our spirits! We ate by ample candlelight
and the staff were an absolute delight.
I'll be keen to revisit once
the remodel has been completed and will give an update then!
There are day passes for $200
pesos available to relax at the pool, swim up bar or beachfront restaurant
palapa if you don't want to spend the night.
I'dd highly recommend the
ceviche (shrimp or fish) so if you're on the north side of the bay, don't miss
it!
Subscribe to our newsletter and keep up-to-date with our latest properties and track the market trends.