Easy Tips to Paint Like a Pro
By DevSupport on April 16, 2013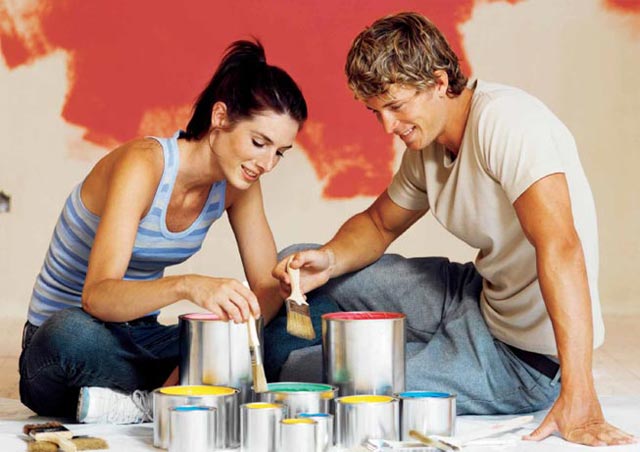 Painting your new Puerto Vallarta
home is probably the most impactful way to change the look and feel of your
house. New paint can make rooms appear larger or cozier, brighter or more
subdued, tropical or sophisticated based on the colors and techniques that you
apply. And painting your home in Banderas
Bay can be an easy DIY project if you follow a few quick tips.
Picking your Colors – Paint can look very different in different lights so make sure you
look at paint samples in both natural and artificial light.
Picking your Paint – Buy quality paint.
Cheap paint requires more coats for even application and is more prone to
chipping, peeling and fading.
Prep your Room – Move your furniture to the
center of the room and carefully cover it with a drop cloth. Remove all your faceplates from light
switches and electrically sockets. Use
masking tape to mark off window edges and wash all the walls and let them dry
completely for best paint adhesion.
Apply a Base Coat – Don't be tempted to
skip this step even if painting with
a darker color. A primer coat of paint will help to ensure the purity
of your color and even application of your color.
Start Painting – Your roller should be
saturated but not dripping as you apply
paint. Use a "W" formation on the
wall and do at least two coats to get a perfect finish on your wall.
With a small investment of your time and
money, new paint will make your house in Puerto Vallarta look like new
and feel like home.
Subscribe to our newsletter and keep up-to-date with our latest properties and track the market trends.