Private Chefs in Banderas Bay
By DevSupport on November 15, 2013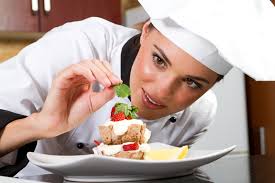 Do you love the idea of a big Thanksgiving or Christmas
dinner without all of the shopping, prepping and cooking? Or how about throwing a dinner party where
you can actually enjoy hosting your guests instead of slaving over a hot stove? A private
chef, a privilege of the rich in the U.S.A, is an incredibly easy and affordable
option in Banderas Bay.
There are several private chef companies working in and
around Puerto Vallarta including Fresh Personal Chefs, Personal Chef Catering
and The Culinary Projects. A friend
recently hosted Canadian Thanksgiving in her home using The Culinary Projects
and was very happy with the experience.
She contacted them via email and they responded the same day
asking about the menu she would prefer (traditional Thanksgiving turkey and all
the trimmings) and how many guests (8) and the time she would like dinner
served. They are able to provide full
staffing including bartenders and waiters, but she opted for just chef service
and the meal to be served family style.
The Culinary Project took care of all of the grocery
shopping and provided receipts. The cost
of the groceries is paid by the client but the shopping service is including in
your personal chef costs. Two bilingual
chefs arrived Thanksgiving day and prepared and served a meal that was not only
delicious, plentiful and well-presented, but tasted like a true traditional
taste of home. And the cost for the private
chef service for dinner for 8? A mere $1500
pesos!
Using a personal chef service in Puerto Vallarta is absolutely
an affordable luxury. Try using a
private chef for your next dinner party and enjoy a wonderful custom made meal
for less than dining out.
Click here for more from Sarah Elengorn.
Subscribe to our newsletter and keep up-to-date with our latest properties and track the market trends.