Chilaquiles: A Breakfast Favorite
By DevSupport on January 25, 2014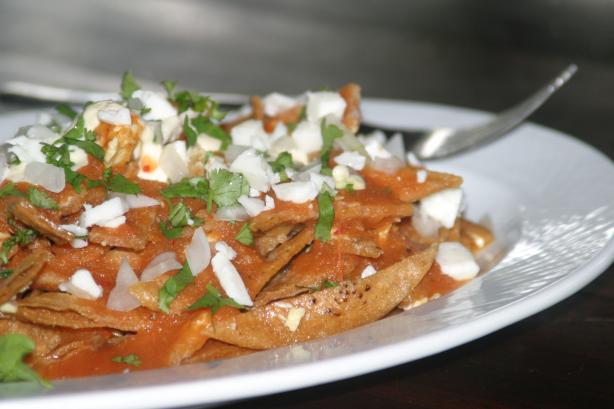 One of our favorite breakfast items in Puerto Vallarta is a
hot and hearty plate of Chilaquiles.
This easy dish is a great way to
use leftover tortillas and can be served with eggs or chicken on top for a
filling meal. Here's an easy home recipe
to try this traditional Mexican favorite:
Ingredients
12 dry and hard tortillas
3 eggs
4 large Tomatoes
1/2 cup water
1 large white onion, finely chopped
1 garlic clove
3 chiles de arbol
5 tablespoons corn oil
1 cup of grated oaxaca cheese
Directions
Boil tomatoes and chiles until soft.
Mix them in blender with the garlic and water.
Heat 1 tbsp of oil and fry this paste, lower the heat and
simmer for 5 minutes. Season to taste with salt.
Cut the tortillas in strips with a pair of kitchen scissors.
Heat 4 tbsp of oil and fry the tortilla strips until crispy.
Drain oil and add the three eggs to pan. Stir strips and
eggs quickly so they don't stick to the pan. Add salt to taste.
Place on a serving bowl, pour the sauce over them and
sprinkle with onion and cheese.
Serve immediately. Enjoy with a side of refried beans.
Click here to read more from Sarah Elengorn.
Subscribe to our newsletter and keep up-to-date with our latest properties and track the market trends.