Patio Gardening in Banderas Bay
By DevSupport on January 15, 2014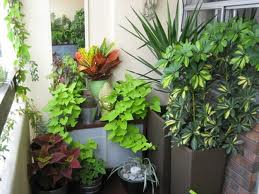 Have you been considering planting a garden on the patio of your Banderas Bay home? Small space gardening can be a fulfilling hobby and make the most of your outside space. We have some things to consider before making your first visit to the nursery:
How much sun does your patio receive?
How warm does it get on your patio?
Is is windy?
How much care are you willing to give your plants?
Does your building have rules regarding patio gardening?
Do you want to grow herbs and vegetables, flowers or shrubs?
What is your budget?
Armed with those answers, you will be able to find the perfect plants for your patio garden. There are various nurseries around the Puerto Vallarta and Nuevo Vallarta areas and there is a large garden section at Home Depot, located between the two cities.
Click
here
for more from Sarah Elengorn.
Subscribe to our newsletter and keep up-to-date with our latest properties and track the market trends.