Mardi Gras in Puerto Vallarta
By DevSupport on February 25, 2014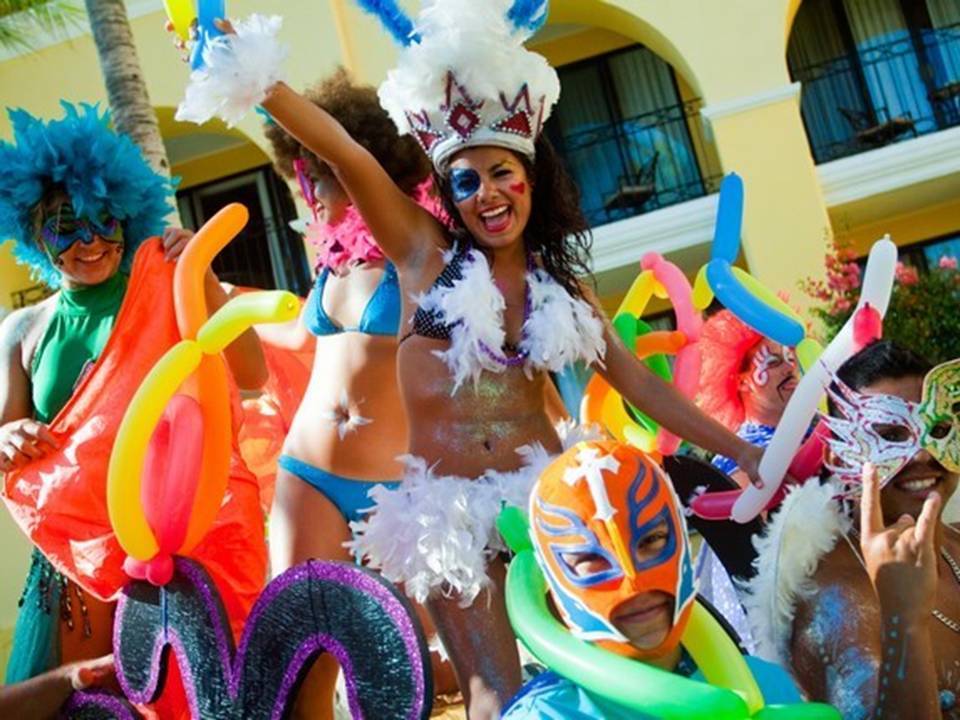 A fun, fabulous party comes back to Puerto Vallarta this
Tuesday, March 4th, with the 2014 Puerto Vallarta Mardi Gras Parade. Grab your beads and get ready for a great
night out!
Currently over 22 event sponsors and participants are registered
to hit the parade route including performers from ACT II Entertainment and Alas
Escuela de Canto. The parade kicks off
at 9pm at Parque Hidalgo and then travels south along the Malecón through
Puerto Vallarta's Old Town and Olas Altas neighborhoods.
There are expectations for over 10 000 spectators this year
for the Puerto Vallarta Mardi Gras Parade so arrive early for parking or take
advantage of the city's public transit systems.
Better yet, call for reservations at any of the many restaurants lining the parade
route to get a fantastic view.
The parade is presented by the generosity of sponsors and
the dedication of volunteers. If you
would like to get involved, contact volunteersignup.org/FXJPM.
Click here for more Puerto Vallarta lifestyle from Sarah
Elengorn
Subscribe to our newsletter and keep up-to-date with our latest properties and track the market trends.