Mastering the Margarita
By DevSupport on March 3, 2014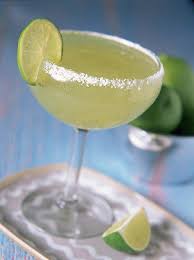 We're not going to lie and say that there is something wrong with enjoying an icy margarita made from a mix at your favorite Banderas Bay beach club or by the pool. But if you want to really experience a great margarita, we have a few tips:
1) Triple Sec vs Cointreau: the taste is almost the same but Cointreau has a 40% alcohol content as opposed to most Triple Sec which runs in the 20-30% range.
2) Tequila: don't play the cheapskate with this all important ingredient but remember that you also don't need to pull out an ultra-top shelf bottle to get a great taste. Most bartenders agree that a nice reposado does the trick, that's a rich tequila that has been aged in oak barrels for a period of two months up to a year.
3) Get your shaker: we know that a blended margarita can be delicious, but when you're taking to time to really craft a fine drink, it should be cold but not frozen, to better enjoy the flavors.
So now that you know the trade secrets, we'll give you our tried and true special recipe for the best Margaritas in Mexico. Enjoy!
For one drink
1 1/2 oz. reposado tequila
1 1/2 oz. triple sec or Cointreau
1 to 1 1/4 oz. of fresh squeezed lime juice
Salt for the rim of the glass
Shake all the ingredients with crac
ked ice in a cocktail shaker until the exterior frosts. Strain into a glass over rocks, or "up" into a cocktail glass. A slice of lime as a garnish, while not strictly necessary, is a civilized touch.
Click here for more from Sarah Elengorn.
Subscribe to our newsletter and keep up-to-date with our latest properties and track the market trends.