Spa Parties for Little Princesses
By DevSupport on April 21, 2014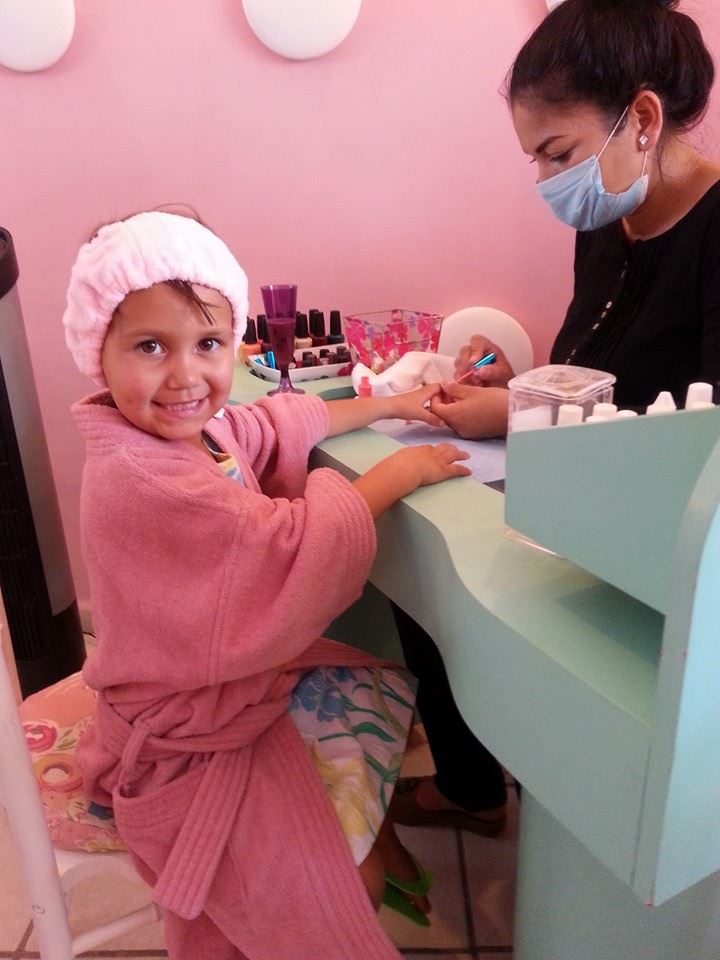 Security, excellent private bilingual schools, affordable housing and the adventure of living abroad have brought many expat
families with young children to Banderas Bay.
And if you are a parent in Puerto Vallarta, you know how important
children's birthday parties are in Mexican culture. Recently a new salon started offering an
adorable new party service: Spa Parties
for Girls at Bonita Make-up Studio.
Located on Francisco Medina in the Puerto Vallarta Hotel
Zone, Bonita looks exactly like where little princesses would go to be
pampered. Decorated in pinks and
pastels, the interior of the salon is like the top of a cupcake: sweet, fluffy and delicious.
For parties of up to 12 little girls, the spa party includes
a manicure, pedicure, massage or facial, make-up and hair-styling and a catwalk
fashion show for the girls to strut their stuff after their make-overs. Bonita Make-up Studio includes dress-up
accessories, gift bags, sparkling apple juice, music and candy with each
party. And many extras like a chocolate
fountain or custom cakes or cupcakes can be ordered.
Parties run between 1.5 to 3.5 hours depending on the number
of guests and rates start at 500 pesos per child. For more information visit Bonita Make-up
Studio on Facebook: http://goo.gl/5Vks1D
Click here for more from Sarah Elengorn.
Subscribe to our newsletter and keep up-to-date with our latest properties and track the market trends.