Sailing Around Banderas Bay
By DevSupport on July 14, 2014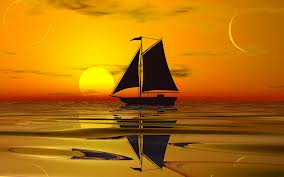 Located on beautiful Banderas Bay, Puerto
Vallarta and Rivera Nayarit are a combined paradise for watersports, offering
sport fishing, scuba diving, surfing and everything in-between. And sailing is an amazing way to get out and
enjoy the natural beauty of the bay.
One of the biggest sailing events on the
Pacific coast, the Banderas Bay International Regatta, is an annual non-profit
event hosted by the Vallarta Yacht Club.
The Yacht club has also hosted other notable events for serious racers,
mega-yachts, and cruisers including the 2011 Pan American Games and J24 World
Championship & Nationals.
For those looking to learn to sail, J World
Sailing School offers lessons for all levels of experience with day classes,
private and group lessons, weekend sailing courses and 3, 5 or 7 day
live-aboard cruising.
But if your interest is a more leisurely
day at sea, there are numerous sail boat charters in Puerto Vallarta and Riviera
Nayarit offering everything from small 28 foot sailboats to 68 foot catamarans perfect
for private parties of up to 100 people, and which provide day or evening
cruises.
Sailing is just another part of the
amazingly diverse lifestyle to be had here in beautiful Banderas Bay.
Click here for more from Sarah Elengorn Real Estate.
Subscribe to our newsletter and keep up-to-date with our latest properties and track the market trends.