Mezcal Cocktails
By DevSupport on October 17, 2014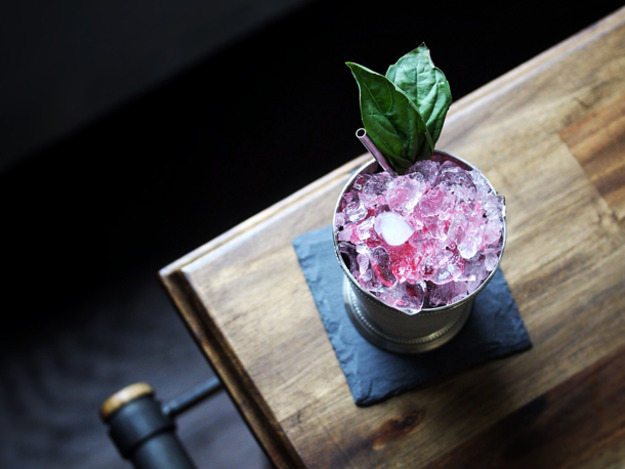 For decades, mezcal has been the lesser known cousin of tequila but in recent years, this agave spirit has been steadily gaining in popularity. Now culinary trendsetters and hip bartenders are focusing on this smoky spirit with its heritage deeply seeded in mysticism, to lend a cutting edge flavor to their creations.
Mezcal is wonderful on its own, but we love this Basil Cranberry Mezcal Julep recipe:
Procedures
1

For the cranberry syrup: Add cranberry juice to medium sauce pan. Bring to a boil, then reduce heat to a simmer. Allow the juice to reduce by half. Remove from the heat and then add sugar. Stir to dissolve.

2

For each drink: Add basil leaves and agave nectar to the bottom of a julep cup then muddle gently. Add mezcal and cranberry syrup, add the straw, then top with crushed ice. Drizzle extra 1/4 ounce cranberry syrup on top, garnish with basil leaves, then serve.
Ingredients
For the Cranberry Syrup:
2 cups 100% pure, unsweetened cranberry juice such as Knudsen Just Cranberry
1 cup sugar
For Each Drink:
2 ounces mezcal
1 ounce cranberry syrup
1/4 ounce agave nectar
6 basil leaves
Garnish: basil leaves and 1/4 ounce extra cranberry syrup
Click here for more from Sarah Elengorn Real Estate.
Subscribe to our newsletter and keep up-to-date with our latest properties and track the market trends.