Buen Fin in Banderas Bay
By DevSupport on November 14, 2014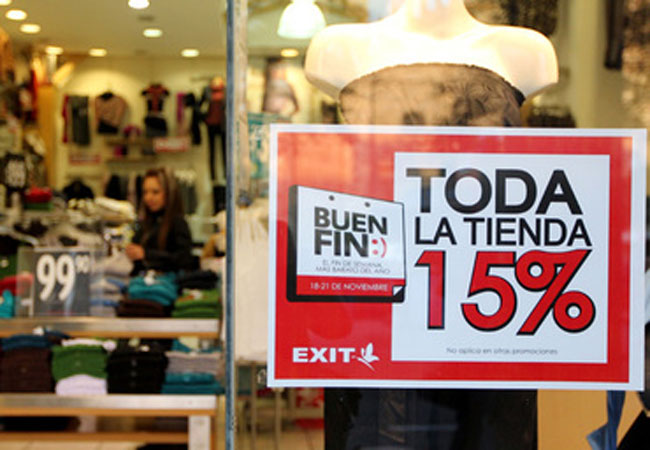 This weekend you'll see signs haning from almost every storefront advertising Buen Fin, but do you know what it is? Translated to English is means "Good End" and it is the end-of-season sale time that makes for some of the best shopping in Mexico.
Much like American Black Friday or Canada's Boxing Day sales, Buen Fin is when retailers mark down all of their current stock to make room for new and holiday display items. Many stores will be open extra hours to allow for additional shopping time for their customers and shoppers should anticipate large crowds.
This is a great time in Puerto Vallarta to stock up on home decor items at any of the many home furnishing or department stores in Banderas Bay. It's also smart to stock up the pantry and liquor cabinet as all major grocery store and wine shops will participate in Buen Fin also. And why not take advantage of marked down prices to do some early Christmas Shopping at a discount? Nobody needs to know except you and Santa!
So grab some cash, your credit cards and head to one of the many shopping centers or commercial plazas in Puerto Vallarta or around the Banderas Bay area and take advantage of this discounted shopping time.
Click here for more Puerto Vallarta lifestyle from Sarah Elengorn Real Estate.
Subscribe to our newsletter and keep up-to-date with our latest properties and track the market trends.