Cooking Classes in Puerto Vallarta
By DevSupport on November 11, 2014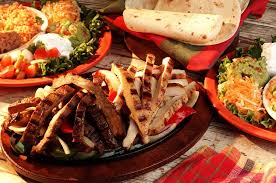 One of the best reasons to living in Puerto Vallarta? The food! This city is known as one of the best in Mexico for its varied and excellent cuisine. But eating well in Vallarta doesn't need to mean visiting a different restaurant every night….although you easily could….because renowned local chef Miriam Flores can share with you the secrets of Mexican cuisine in her popular cooking classes.
Le Cordon Blue trained, Chef Flores worked in many American and local fine dining restaurants, sharing the culinary passion she learned from her grandmother growing up in a tiny village in Mexico. After opening La Luna Bar and Restaurant in Puerto Vallarta, Chef Flores began offering cooking classes which became so popular and so personally satisfying for her, that she has closed the restaurant in order to make her culinary classes her main focus.
At La Luna Cooking Classes, students will learn a full menu, learning about the traditional techniques and flavors of Mexico. In just a couple of delicious hours which include a full meal 6 course meal with wine or cocktails enjoyed on site, students will be able to take what they have learned and apply in in their own kitchens at home.
To learn more about La Luna Cooking classes, visit http://lalunapv.com/
Click here for more from Sarah Elengorn.
Subscribe to our newsletter and keep up-to-date with our latest properties and track the market trends.