Puerto Vallarta Gardening Tips
By DevSupport on November 25, 2014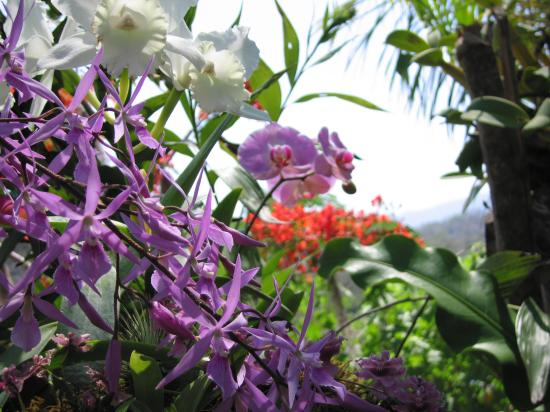 Landscaping not only adds to the beauty and your enjoyment of your property in Puerto Vallarta, but it also increases the value of your home. So it is important to protect your garden area and we have a few gardening tips to keep your blooms looking their best.
1) Install barriers and traps to keep out pests like rodents, insects and birds.
2) Avoid over or under-watering your plants. Your garden and your water bill will thank you.
3) Protect your plants. Be sure that the warm Puerto Vallarta sun isn't drying out your plants or that in the rainy season, they are not getting damaged by downpours.
4) Rotate your bedding plants to avoid pest problems and disease.
5) Avoid planting your garden too densely, not allowing for airflow and creating a breeding ground for pests.
6) Encourage pest predators like birds by hanging bird feeders or bird houses. This is a great natural way to manage pests without resorting to chemicals.
A beautiful garden or potted plants on the terrace of your Puerto Vallarta condo will bring a lot of enjoyment and additional beauty to your home. Happy gardening!
Click here from more Puerto Vallarta lifestyle from Sarah Elengorn Real Estate.
Subscribe to our newsletter and keep up-to-date with our latest properties and track the market trends.