Healthy Trends in Puerto Vallarta
By DevSupport on January 13, 2015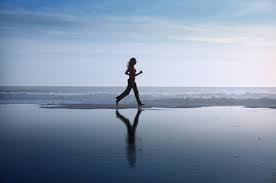 With every New Year we make resolutions to be a little healthier. But if you've found that your will power is already slipping, here are some easy ways to get your healthy resolutions back on track in Puerto Vallarta.
1) Beach Walks: Did you know that walking on the sand uses more than double the energy of walking on pavement?
2) Eat Regional: There are farmer's markets each week in Puerto Vallarta, Nuevo Vallarta and in the Punta Mita area. Pick your favorite and try some of the healthiest and most delicious products in the region.
3) Vary Your Workout: There are gyms and fitness studios in Puerto Vallarta offering fun classes like belly dance, salsa classes, aerial fitness, couples yoga, Zumba and more….you might not even realize you're getting in a workout!
4) Get Outside: There is so much to do in Puerto Vallarta, why not experience it all? Try paddle-boarding, take a surf lesson or do the hike to Boca de Tomatlan. The more you're moving, the healthier you'll be.
Keeping your health and fitness goals in Puerto Vallarta can be easy if you just take advantage of all that the city and its natural surroundings offer. Live life in Vallarta and you'll be healthy all year round!
Click here for more from Sarah Elengorn.
Subscribe to our newsletter and keep up-to-date with our latest properties and track the market trends.