Property Taxes Deadline in Puerto Vallarta
By DevSupport on January 21, 2015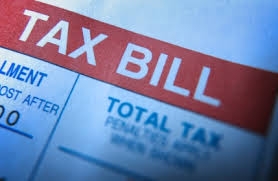 One of the amazing benefits of owning real estate in Puerto Vallarta is the incredibly affordable property taxes. Many one bedroom condo owners will be delighted to discover that their annual property taxes cost about the same as dinner and a movie for two in a major American city. But still, it always makes sense to save money and if you pay your Puerto Vallarta property taxes before the end of February 2015, you will recieve a sizeable discount of 15% on your total payment.
Payment can be made at City Hall, but many people choose to skip the lineups and pay online. Simply visit www.puertovallarta.gob.mx and enter your account number on the page entitled "Pago de Predial" to see your balance due. The online system will allow for payments using Visa or Mastercard and City Hall accepts credit cards and cash payment.
It slipped your mind and you missed the end of February cut-off? All is not lost. Puerto Vallarta property taxes paid in March will still recieve a 5% discount.
Click here for more from Elengorn Realtors.
Subscribe to our newsletter and keep up-to-date with our latest properties and track the market trends.