Insuring your Vallarta Home
By DevSupport on February 21, 2015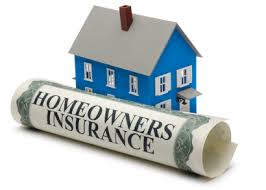 Home insurance is one of those things that you never think you'll need….until you do. If disaster strikes, you need to know your property investment in Puerto Vallarta is protected. Home insurance in Mexico covers things like hurricanes, damage to contents and damage to the building, theft and civil liabilities. And while most Americans and Canadians consider home insurance to be a mandatory expense, some estimates say that less than 50% of expat homeowners in Mexico hold home insurance policies.
Property insurance policies in Mexico can be quite difference from those you may see in the U.S. and Canada, from the wording of the policy, to what is covered. It is important if you are purchasing home insurance from a Mexican insurer, that you read the policy thoroughly and carefully to avoid any surprises.
To bridge the gap, specialist companies based in the U.S. have developed property ownership insurance policies which reflect the wording, terms and covers included on US and Canadian policies. The insurance is underwritten by Mexican insurance companies (by law, it has to be this way), but the U.S. companies work in partnership to create a product that is familiar to those purchasing insurance in the US and Canada, and which is legally sound under Mexican law.
Whichever you choose, protecting your home in Puerto Vallarta with home insurance might end up being the smartest investment you ever make.
Click here for more from Elengorn Realty.
Subscribe to our newsletter and keep up-to-date with our latest properties and track the market trends.