Is Moving Overseas Right For You
By DevSupport on February 25, 2015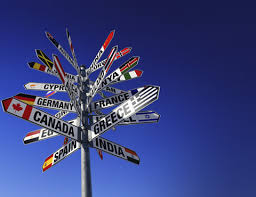 Moving to a foreign country like Mexico is not for everyone. Although over a million expats living in places like Puerto Vallarta love the experience, it is important to be honest with oneself before getting caught up in romantic ideas of living overseas. We came across this checklist recently and thought that it brought up some great points:
Going overseas is not for the faint of heart. Be honest with yourself:
Do you crave routine, order and stability?
Are you an introvert who finds networking exhausting and doesn't make new friends easily?
Do unfamiliar surroundings upset you rather than energize you?
Do you easily give up upon encountering difficulties instead of soldiering on?
If you have answered yes to more than one of these questions, you should perhaps rethink your plans to relocate to a foreign country. Maybe you can muster up the courage and determination to plunge into the unknown after all, but you should know that it may be a bumpy ride. All hard-nosed realism notwithstanding, the excitement and anticipation should always outweigh your fears and doubts when thinking of going overseas.
Still think you're ready to start living life in our paradise? Contact us to find your dream Puerto Vallarta home or condo.
Click here for more from Elengorn Realty.
Subscribe to our newsletter and keep up-to-date with our latest properties and track the market trends.