Paloma: The Other Tequila Cocktail
By DevSupport on February 28, 2015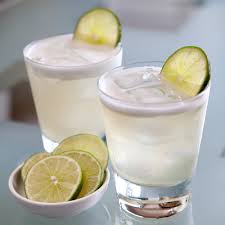 It's quite likely that if you have a home in Puerto Vallarta, there will be a bottle of tequila and a bottle of Margarita mix somewhere in your house. And while the Margarita is the most famous of all the Mexican cocktails, its cousin, the Paloma, is an equally refreshing and delicious option.
The Paloma (which means "dove" in Spanish) is made with tequila and grapefruit soda, which makes for a perfect light and fruity drink that isn't too sweet. It's the perfect drink for our warm Puerto Vallarta climate. So hosting a party at your Puerto Vallarta home, try serving Palomas as your signature drink. Below is a sure-fire recipe:
Click here for more from Elengorn Realty.
Subscribe to our newsletter and keep up-to-date with our latest properties and track the market trends.