Gyms Around Puerto Vallarta
By DevSupport on March 17, 2015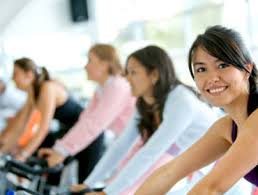 Puerto Vallarta is a city that promotes healthy living. With beautiful weather, the Sierra Madres and the Pacific Ocean of Banderas Bay, it is hard to imagine a better place for getting an outdoor workout. But many people enjoy the classes, structure and routine of going to the gym for their fitness needs and for women, finding the right gym in Puerto Vallarta can be a challenge. We're listing some of the gyms in the area that cater to women specifically.
Women's Only
Gold's Gym Ladies: Hotel Zone
Curves: Hotel Zone
With Free Childcare
NRG Fitness: Hotel Zone
Gold's Gym Ladies: Hotel Zone
Vallarta Fitness: Marina Vallarta
Private Instruction Pilates Reformer
Marcelo Mico Pilates: Marina Vallarta
Click here for more from Elengorn Realtors.
Subscribe to our newsletter and keep up-to-date with our latest properties and track the market trends.