Is a Vacation Home Right for You?
By DevSupport on March 10, 2015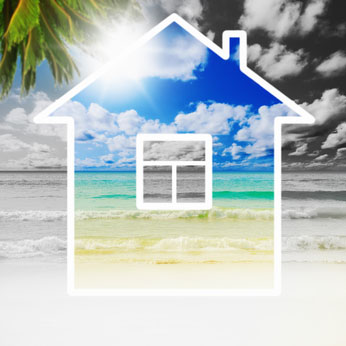 The idea of a vacation home is almost universally appealing, but what are the questions you should ask yourself before buying a vacation home in Puerto Vallarta? Here are some of the questions that should be on your mind when thinking about purchasing a second home.
1) Location: the stable economy, excellent health care, security and Puerto Vallarta lifestyle make it a favorite for vacation homeowners. Additionally, every year there are more and more direct flights from Canadian and American cities making getting to Puerto Vallarta an easy trip.
2) Can You Afford It: The cost of living is low in Puerto Vallarta compared to the rest of North America which is why many foreigners are attracted to buying a retirement property in Mexico. We recommend contacting MEXLend mortgage brokerage to discuss the many options available for foreigners looking for home financing in Mexico.
3) Is It a Smart Investment: There has never been a better time to buy property in Mexico! Particularly for Americans who have the additional purchasing power of the strong US dollar against the peso. And buying a condo in Puerto Vallarta means great vacation rental potential to generate a nice income from your investment property.
Is a vacation home in Puerto Vallarta right for you? Contact us to see wonderful properties to suit your dream vacation lifestyle around Banderas Bay.
Click here for more from Elengorn Realtors
Subscribe to our newsletter and keep up-to-date with our latest properties and track the market trends.