Preparing Your Vallarta Home for the Summer Season
By DevSupport on April 2, 2015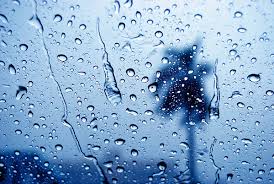 Spring is here in Puerto Vallarta and summer is not far behind, meaning that the rainy season that bestows the beautiful green lushness to our tropical environment is on its way. While the summer rains are great for the garden and the jungle, they can been hard on your Puerto Vallarta home, so taking some preventative measures means a worry-free summer.
Now is the time to call for service on your air conditionering units. Not only will clogged filters lead to reduced effectiveness and water leakage, but you'll see the inefficiency reflected on your electricity bills as well.
Check the roof for cracks and broken tiles, which can lead to water seaping into your home, causing damage to your walls, wood and paint. If it has been a few years, also consider having your roof professionally resealed.
A fresh coat of paint on outside metal work like window bars, will prevent ugly metal stairs from ruining your exterior paint job during rainy season.
Clean out gutters and drains to allow run-off from the rain to flow smoothly.
If you have palm trees, now is the time to trim them and remove dead fronds so they don't become a danger during windstorms.
As well as doing your summer home preventative maintenance, this is also a great time to stock up on extra batteries and candles for electrical outages and store some bottled water away in case of temporary water shut-offs.
With a little preparedness, you'll protect your Puerto Vallarta real estate investment and be able to enjoy the beautiful summer months in Banderas Bay.
Click here for more from Elengorn Realtors.
Subscribe to our newsletter and keep up-to-date with our latest properties and track the market trends.