Restaurant Week Returns
By DevSupport on May 13, 2015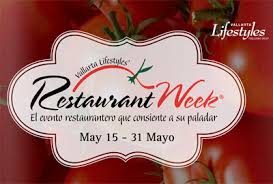 The most delicious event of the year returns this week to Puerto Vallarta as May 15th heralds the start of Puerto Vallarta Restaurant week for 2015.
Puerto Vallarta restaurant week, now celebrating its 11th edition, is so popular with locals, visitors and residents, that it actually spans two full weeks, begining May 15th and wrapping up in May 31st. This year's event will feature 35 restaurants throughout Puerto Vallarta and Riviera Nayarit offering 3 course prix fixe meals at savings of up to 50% off. Each menu will feature an appetizer, main course and dessert and will be offered at either 199 pesos or 299 pesos.
Puerto Vallarta Restaurant Week is an ideal time to revisit old favorites and make new favorite restaurants in Puerto Vallarta, a city renouned for its impressive culinary scene. For a list of participating restaurants and menus, visit www.virtualvallarta.com.
Click here for more from the Elengorn Realtors blog.
Subscribe to our newsletter and keep up-to-date with our latest properties and track the market trends.