Beautiful Bucerias
By DevSupport on June 19, 2015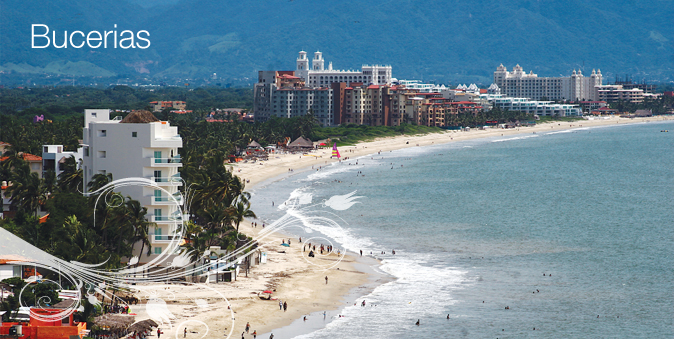 Bucerias is a charming little beach town just 30 minutes outside of Puerto Vallarta, located in beautiful Riviera Nayarit, and is one of the most popular vacation home destinations for foreigners in Mexico.
With cobblestone streets, a pretty church and traditional main square in the center of town, Bucerias is full of the colors and feel of a traditional small town in Mexico. Add the more than 18 mile long stretch of uninterrupted beachfront and easy access to major groceries stores, restaurants, nightlife, tours, and shopping, it's easy to understand why Bucerias is a wonderful choice for those looking to purchase a property in Mexico.
The art scene is a major draw in Bucerias and the town is host to many art galleries featuring ceramics, talavera, metal sculpture, paintings and Mexican crafts. There is also a weekly Art Walk, where art-lovers can socialize in various galleries while enjoying cocktails, wine and snacks.
There is also a wonderful culinary air to Bucerias, starting their weekly Farmers Market featuring fresh, regional goods from around the Banderas Bay area. Restaurants serving Italian, Japanese, pizza, pub fair and French pastries are all found in the little town as well as wonderful Mexican food, street tacos and beach eats.
Properties in Bucerias include condos, single family homes and spectacular villas making it truly the ideal place for a second home in Mexico for those who want the beach lifestyle mixed with traditional Mexican charm.
Contact us to find your dream retirement home in Bucerias or around Puerto Vallarta.
Subscribe to our newsletter and keep up-to-date with our latest properties and track the market trends.