Great Dental Care in Puerto Vallarta
By DevSupport on June 16, 2015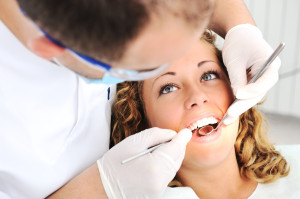 Puerto Vallarta is a known for its quality dental care and excellent bilingual services offered at very reasonable prices. For simple procedures like filling or extractions the fees are usually only a third of the price north of the border. And even more serious dental work like crowns or implants are well under half what you'd pay at home. Cosmetic procedures, braces and tooth whitening are also becoming very popular and patients can save hundreds of dollars by having their dental work in Puerto Vallarta.
With these savings in mind, Puerto Vallarta bilingual dental clinics cater to foreigners and offer state of the art equipment and excellent patient care. Some popular clinics include: Plaza Marina Clinica Dental inside Plaza Marina, Be Health Center on the main road opposite the entrance to the Marina and Smile Dental Clinic downtown on Basilio Badillo.
Affordable quality dental care is just another reason why Puerto Vallarta and the surrounding areas are so popular with retirement home and second home buyers from the USA and Canada. And having healthy teeth in Vallarta is particularly important because the amazing lifestyle offered by this destination certainly gives residents something to smile about.
Click here for more from the Elengorn Realtors blog.
Subscribe to our newsletter and keep up-to-date with our latest properties and track the market trends.