Important Rules for Drivers in Puerto Vallarta
By DevSupport on June 14, 2015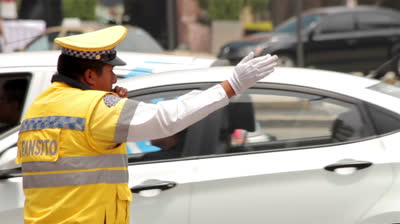 If you are going to be driving a car in Puerto Vallarta and around Banderas Bay, it's important to know the rules of the road. New drivers in Vallarta learn quickly how to manage the lateral lanes to make left turns and that an orange light only flashes for a nanosecond before turning red in Mexico. But there are some important laws that you need to know to not only drive safely and responsibly but to avoid getting fined should you be pulled over by traffic police. Fines can be issued for:
Not using seat belts, the driver and his passengers.
Transporting children under 12 in the front seats. Children should be driven in safety seats or restraint systems appropriate to their age at all times.
The driver of a vehicle exceeds the speed limit by more than 10 kilometers per hour, provided that there are signs where the limit is announced. In schools, shopping centers, and hospitals, there is no tolerance whatsoever.
Not having insurance to cover damage to third parties. This sentence may be waived if the offender presents proof of insurance against third parties within 20 days.
In addition to third party liability insurance, public and specialized transportation vehicles must have life insurance for all passengers.
Although these traffic laws in Puerto Vallarta are not always enforced, a police officer is certainly within his right to fine a driver for any of these violations. However, for most, these regulations just make good sense and are easy to respect. And remember, should you get pulled over by traffic police, never offer a bride or cash payment. A traffic fine paid the next day at the municipal office is reduced by 50% so there is never a reason to try to circumnavigate the law, potentially putting yourself at greater risk.
Click here for more from Elengorn Realtors.
Subscribe to our newsletter and keep up-to-date with our latest properties and track the market trends.