The History of the Piñata
By DevSupport on June 25, 2015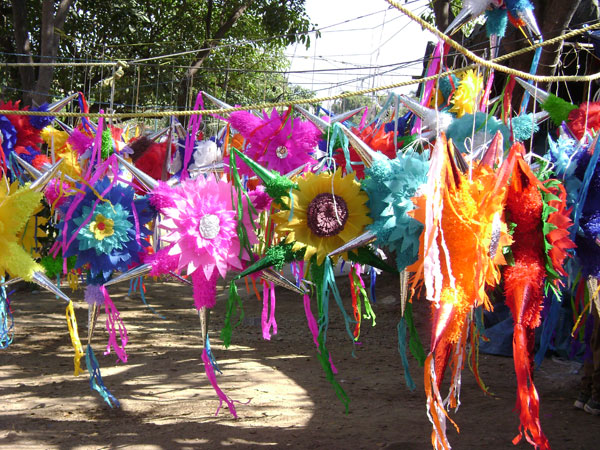 Looking to add a little Mexican flavor to your next party or event in Puerto Vallarta? For any kind of party, a traditional piñata is always a fun option and a crowd pleaser.
The history of the piñata dates back to the 16th century when the Spaniards brought the tradition of "La Olla" (a play on a Chinese custom brought back to Europe by the explorations of Marco Polo) of dancing around decorated clay pots. La Olla was then combined with the Maya tradition of celebrating Huitzilopochtlia, when a suspended clay pot filled with tiny treasures would be broken with sticks as an offering to the gods.
Today, piñatas are found at birthday and holiday celebrations all across Mexico and can be constructed from traditional clay or cardboard and colorful paper. They are generally stuffed with candies or small gifts but coins and money or more adult prizes are also common.
You can buy a pre-made or custom designed piñata in almost any neighborhood around Puerto Vallarta but local areas like Pitillal or Los Tules offer many stores that are well-known. All of the grocery stores around Banderas Bay like Costco, Walmart and Soriana sell large bags of candy specially package for stuffing your piñata.
Click here for more from Elengorn Realtors.
Subscribe to our newsletter and keep up-to-date with our latest properties and track the market trends.