Cycling in Puerto Vallarta
By DevSupport on July 31, 2015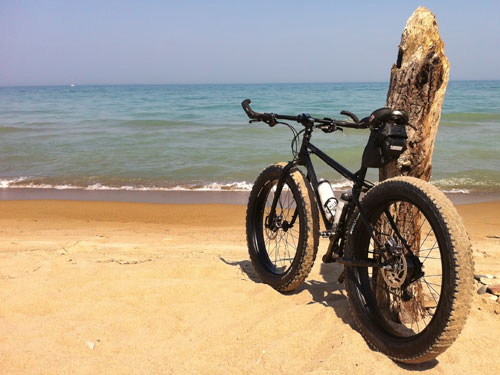 Cycling is a sport that is rapidly gaining in popularity. The city now has several specialty bike shops including in Marina Vallarta, Fluvial and Versalles and at the Galerias shopping plaza.
Sand bikes are now available for purchase in Puerto Vallarta. With oversized fat tires, these specialty bikes handle sandy beach conditions exceptionally well and are perfect for exploring the beaches around Banderas Bay.
For mountain bikers, there are amazing trails located in the Playa Grande area though an environmentally protected area that follows the river and winds up through the Sierra Madre.
And for urban cyclists, Via Reacreativa offers safe city cycling. Meet up in front of Plaza Neptuno on Wednesday evenings at 845pm for a group night ride or bicycle on Sunday mornings from 8am to noon when the center lanes of Francisco Medina in the Hotel Zone are closed to car traffic.
Remember that in Puerto Vallarta, drivers are not as aware of cyclists are you may expect so always ride with caution and wear a helmet.
Click here for more from Elengorn Realtors.
Subscribe to our newsletter and keep up-to-date with our latest properties and track the market trends.