Perfect Vallarta Summer Cocktails
By DevSupport on July 5, 2015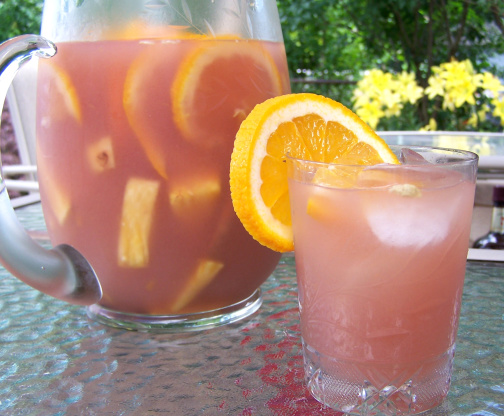 Nothing says summer like cool cocktailson a sunny terrace. And throw in a stunning view of the endless blue waters of Banderas Bay and some fun regional ingredients found in the Puerto Vallarta area and you can make every summer afternoon a real celebration of the season! Here are a couple favorite summertime cocktail recipes with some Mexican flair.
Pineapple and Guava Sangria
Puerto Vallarta regionally grown ingredients: Pineapple, Guava, Cinnamon, Oranges
1 750-ml bottle rose
500ml of pineapple juice
500ml guava nectar
4 cinnamon sticks
2 cups 3/4-inch cubes fresh pineapple
2 oranges, halved through stem end, thinly sliced crosswise
Ice cubes
Mix first 5 ingredients in large pitcher. Set 12 orange slices aside for garnish; add remaining orange slices to pitcher. Cover and chill at least 6 hours or overnight.
Fill tumblers with ice. Pour sangria over. Garnish with orange slices and serve.
Mango Cilantro Margarita
Puerto Vallarta regionally grown ingredients: Mango, Cilantro, Tequila, Lime, Agave Nectar
1/2 small mango, pitted, peeled, chopped
1/4 cup fresh cilantro leaves
1/2 cup 100% blue agave silver tequila
3 tablespoons fresh lime juice
3 tablespoons agave nectar
1 tablespoon Cointreau or other orange liqueur
2 cups ice cubes, divided
Fresh cilantro sprigs (for garnish)
Combine mango and cilantro leaves in medium bowl. Press firmly on solids with muddler or back of wooden spoon until mashed. Mix in tequila, lime juice, agave nectar, and Cointreau, then 1 cup ice. Stir to blend well. Strain into large glass measuring cup. Divide remaining ice between 2 tall glasses. Pour Margarita mixture over. Garnish with cilantro sprigs.
Click here for more Elengorn Realtors

Subscribe to our newsletter and keep up-to-date with our latest properties and track the market trends.