Smart Renos for Resale
By DevSupport on July 1, 2015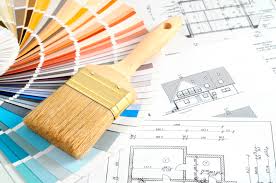 Have you been thinking about remodeling or renovating your Banderas Bay property? Investing in your home can not only increase its resale value but increase the enjoyment that you get out of your vacation home in Puerto Vallarta. But where are the smartest places to invest in changes to your home to get the most return? Here are the top renovations to add value to your home:
1. Bathroom upgrades, particularly adding large showers or tubs to master suites.
2. Upping curb appeal with a new roof, exterior paint or a beautiful door.
3. Fixture upgrades like new cabinetry in bathrooms and kitchens.
4. Adding outdoor living space like a deck or patio.
5. Kitchen remodels including changing to energy efficient appliances.
6. Adding storage space to your home.
7. Adding hardwood flooring.
8. Increasing the size of your home with an addition.
And of course, when the time comes to put your home on the Banderas Bay property market, a fresh coat of paint throughout is always a great idea to create a fresh, clean look.
If you are considering home renovations to your Puerto Vallarta property, we recommend Ace Construction.
For more tips from Elengorn Realtors, click here.
For more details about Ace Construction, click here.
Subscribe to our newsletter and keep up-to-date with our latest properties and track the market trends.