Fresh Looks for Fall
By DevSupport on October 13, 2015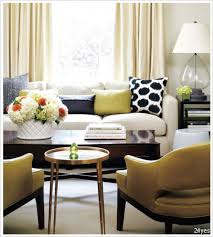 As rainy season comes to a close and the nicest weather of the year begins in always beautiful Puerto Vallarta, it's a nice time to freshen up the décor in your Puerto Vallarta condo or house. We have some of the biggest décor trends for fall 2015 that you can try in your space.
Rich textures and saturated hues like eggplant, olive, navy and ruby.
Mixed metals like copper, silver and gold mixed with wood, steel or glass.
Modernism mixed with color.
Geometric shapes mixed with organic materials.
Wallpaper but not just for walls. Think bookshelves and cabinets.
Graphic prints, especially great for throw pillows.
Surprise pops of color
Black, white and metal graphic designs
Playing with accessories and color is a fun and easy way to make a big impact on your Puerto Vallarta property. Check out Pinterest or sites like Houzz for endless inspiration.
Click here for more from the Elengorn Realtors blog.
Subscribe to our newsletter and keep up-to-date with our latest properties and track the market trends.