The Perfect Puerto Vallarta Thanksgiving Cocktail
By DevSupport on November 15, 2015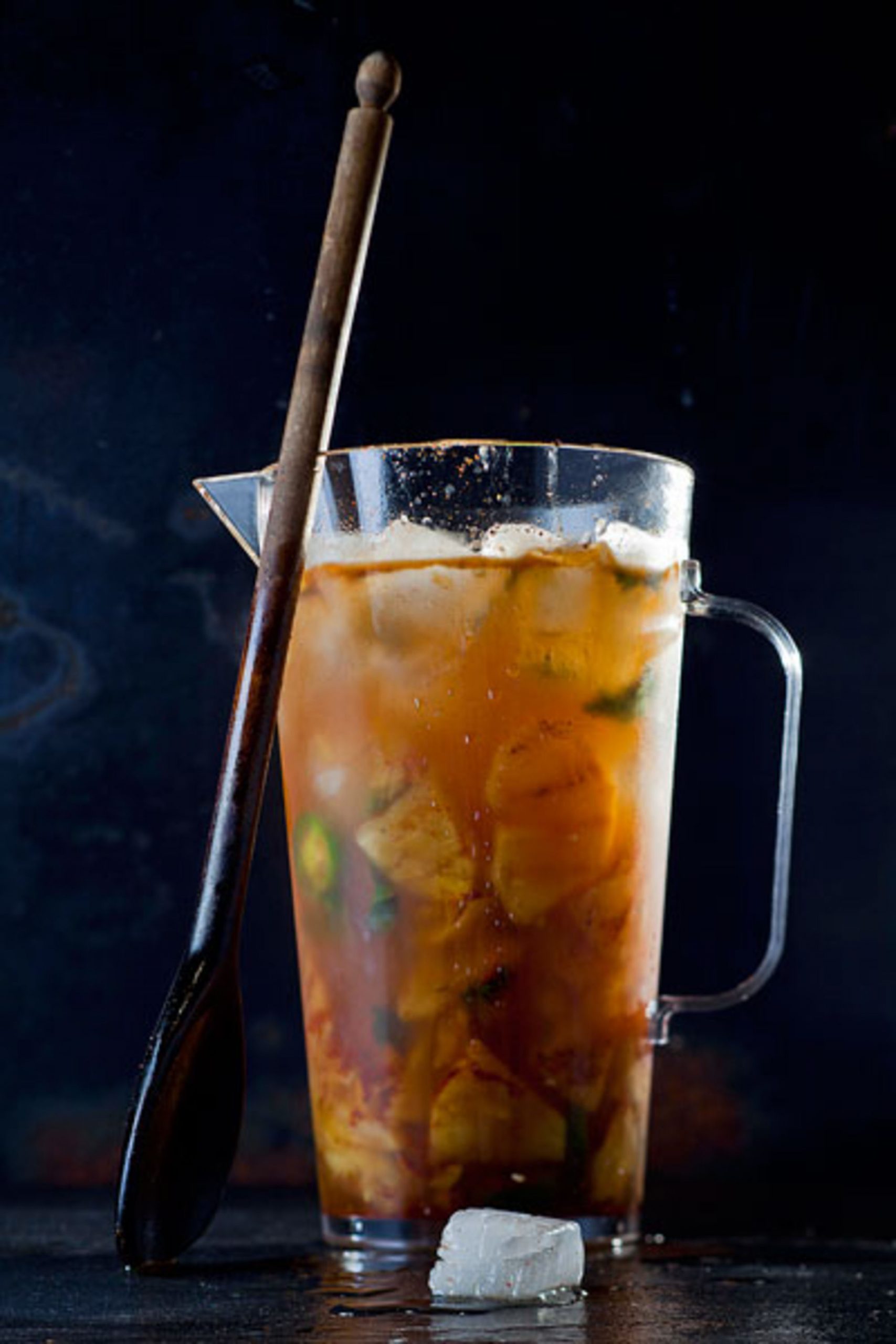 If you are hosting an American Thanksgiving in your Puerto Vallarta home this year, why not try this spicy cocktail to lend a Mexican twist to a traditional American Thanksgiving dinner. A delicious take on the margarita, the smoky flavor of this Pineapple Mezcalita recipe pairs perfectly with turkey and all the fixings. Here's how to make it:
1 pineapple, peeled, cored, and cut into 1″ slices
1 jalapeño, sliced
1⁄4 cup cilantro leaves
1 1⁄2 cups mezcal
3⁄4 cup fresh lime juice
1⁄2 cup agave syrup
Grill the pineapple: Heat a nonstick grill pan over high heat, or heat an outdoor charcoal or gas grill to high. Place the pineapple slices flat on the grill, and cook, flipping once, until charred on both sides, about 4 minutes. Remove from pan and let cool completely.
Place the grilled pineapple, jalapeño, and cilantro in a 2-qt. pitcher and using a muddler or
wooden spoon
, crush fruit and herbs until broken down. Fill with ice, and then add mezcal, lime juice, and syrup. Stir well and pour into glasses filled with ice, to serve.
This recipe, courtesy of Saveur, serves 4 to 6.
Click
here
for more from Elengorn Realtors.
Subscribe to our newsletter and keep up-to-date with our latest properties and track the market trends.