The End of Trends in 2016
By DevSupport on December 30, 2015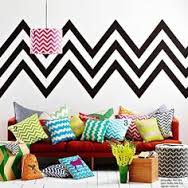 Are there some home décor trends you would like to see retired in 2016? The Huffington Post just decreed these trends as officially over:
Beds on the floor
Chevron stripes
"Keep Calm" décor
Oversized gallery walls
Throw pillows with printed quotes
Floor to ceiling photo walls
Matchy matchy room decor
Zany geometric wallpaper
What do you think? Did Huffington Post get it right or will you still have these décor trends in your Puerto Vallarta home? What trends do you want to see go away in 2016? Leave us your comments below.
Click here for more from Elengorn Realtors
Subscribe to our newsletter and keep up-to-date with our latest properties and track the market trends.