New Year Resolutions for Your Home
By DevSupport on January 1, 2016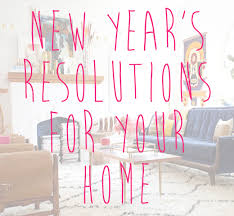 We all take the beginning of a new year as a time to make promises to ourselves to make positive changes, but this year think about making some 2016 resolutions for your home to protect your Puerto Vallarta real estate investment. Here is a month-by-month checklist to keep your Mexican real estate in tip-top shape all year long.
January: Do you have homeowners insurance and is it the right policy for you? Now is a great time to review.
February: Change all incandescent light bulbs to ones that are energy-efficient and inspect bathtubs and showers for mildewed or cracked caulk. Re-caulk as necessary.
March: Check smoke detectors and replace batteries if needed. (If you can't remember the last time you replaced the battery then it's probably necessary). An extra precautionary would be to install carbon monoxide detectors on each floor of the house.
April: Time to get your air-conditioners ready for the summer months
May: Gather unused appliances, clothes, furniture and other items and post them for sale or donate them to a local Puerto Vallarta charity.
June: Inspect your roof and replace any damaged or missing tejas.
July: Create a first-aid disaster kit and keep it in a central location.
August: Inspect your gutters for holes, cracks or sags. Repair as necessary.
September: Have a professional clean your interior tiles or marble to have them shining.
October: Use a pressure washer to clean your house, deck, and driveway.
November: Is it time for a fresh coat of paint? Now's the month.
December: Draw up your list for home resolutions for 2017!
Click here for more from Elengorn Realtors
Subscribe to our newsletter and keep up-to-date with our latest properties and track the market trends.