Importing Goods to Mexico
By DevSupport on February 10, 2016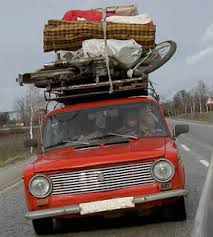 You've found your dream home in Puerto Vallarta and now you are ready to move and start the next part of your life in our paradise. Great….all except for the moving, which can be stressful for anyone. It's one of the most common questions we get: What can I bring with me? The answer changes often, but here is the most up-to-date list of what you can import to Mexico as a new homeowner without facing importation taxes.
Furniture and household good for the exclusive use of a family such as clothes, books and bookshelves.
Art or science works that do not constitute complete collections for the installation of exhibitions and art galleries.​
Scientific instruments for professionals, workers and artisans tools that are essential for the developing of the profession, trade or occupation of the applicant.
What can't you bring without paying import taxes to Mexico?
​Goods that applicants have had abroad for commercial or industrial activities.
Vehicles.​
These rules are subject to change so stay current by checking in with this English-language government website prior to packing to avoid any surprises: http://www.sat.gob.mx/BienvenidoaMexico/Paginas/default_eng.htm
Click here to read more from Elengorn Realtors.
Subscribe to our newsletter and keep up-to-date with our latest properties and track the market trends.