Interviewing Your Real Estate Agent
By DevSupport on February 25, 2016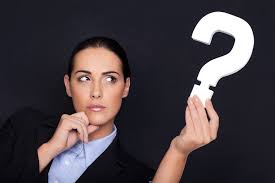 Choosing the right real estate agent may be the single most important thing you do to sell your home quickly and for a good price. But besides asking basic questions about commission structure or contracts, potential clients often don't have a lot of interview questions prepared to ask the person who possibly may end up representing the largest investment in their portfolio..
Here are some suggestions of real estate agent interview questions that can help you decided who is the right agent or real estate agency in Puerto Vallarta for you:
How long have you been Selling Real Estate?
Are you a full time Realtor or part time Realtor?
How many homes last year did you sell while representing a seller?
What was the average time from listing date to contract date of these sales?
What was the average list price to sale price ratio?
How many pending transactions do you currently have?
Do you utilize the internet for marketing your homes for sale?
Do you have your own website that shows up in search results?
Do you have a real estate blog?
Do you utilize social media?
What methods do you use to determine the listing price of the homes you sell?
Can you provide testimonials from past sellers whose home you sold?
How often do you reach out to your sellers?
Who is in charge of coordinating showings of your listings?
How do you obtain feedback?
Which methods of communication do you use with your sellers?
Can you recommend any tips to make my home more salable?
Do you have a list of vendors that you can recommend?
Click here to read more from Elengorn Realtors.
Subscribe to our newsletter and keep up-to-date with our latest properties and track the market trends.