Change Those Clocks!
By DevSupport on March 30, 2016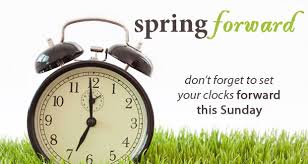 Daylight savings time will have us "springing" our clocks forward this Sunday, April 3rd at 2:00 a.m. local time. While those of us living in Puerto Vallarta are generally happy to maximize our sunny Mexican days, there are a few fun facts around about daylight savings time in Mexico.
Americans will be turned their clocks ahead for daylight-saving time on Sunday, March 13, 2016, making a lot of expats in Puerto Vallarta miss their favorite American television shows by tuning in an hour too late!
Mexico adopted DST nationwide in 1996, even in its tropical regions, because of its increasing economic ties to the United States.
Until April of 2010, Nuevo Vallarta and the state of Nayarit were one hour earlier than Puerto Vallarta and the state of Jalisco, causing a lot of confusion for tourists and tourism-based businesses about what time things were actually going to happen…."2pm Vallarta time or 2pm Nayarit time?"….but it could also be a handy excuse to explain one's tardiness! In On April 4, 2010, Nayarit initiated a 2 hour time change to coincide with Jalisco, making life simpler for both states.
Enjoy the additional sunshine!
Click here to read more from Elengorn Realtors.
Subscribe to our newsletter and keep up-to-date with our latest properties and track the market trends.