Prepping Your House for Summer
By DevSupport on April 4, 2016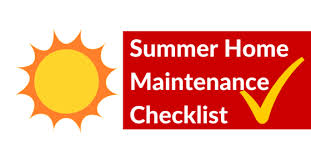 Buying a property in Puerto Vallarta will be one of the most important investments that most buyers will have in their portfolio, so it's important to protect that investment with regular home maintenance. With the summer season soon upon us (and the late afternoon rains that often come along with it), April is the perfect time for getting your home ready for summer. Here is an easy summer maintence checklist for your home or condo in Puerto Vallarta.
Air Conditioner Maintenence – it's a good idea to have your ac units cleaned and checked twice a year, just before and just after the summer season. Have the filters changed and the units cleaned and checked for leaking water and you will see noticiable savings on your utility bills.
Drains – summer rains can lead to flooding if there is not adqueate drainage. Make sure your drains are free and clear of any debris.
Paint Metal – rust from metal bars on windows or doors can lead to unattractive stains on your home's exterior paint from the summer rains. Now is a great time to protect them with a base coat and a coat of paint.
Screens – summer rains bring summer bugs which you certainly won't want inside your Puerto Vallarta condo or house. Check all your screen for holes or tears.
Fans – it's amazing the amount of dust that can build up on your ceiling fan blades. Now is a great time to climb up and clean them before they are in steady use.
Seal the Roof – flat roofs and Mexican tile roofs require sealing at least every 5 years to prevent leakage. Be sure to use a reputable company that offers a warrenty on their work.
With just a little effort, your Puerto Vallarta real estate investment will be protected and comfortable for you to enjoy throughout the lush summer season and beyond.
Click here to read more from Elengorn Realtors.
Subscribe to our newsletter and keep up-to-date with our latest properties and track the market trends.