Why Buy Pre-Construction?
By DevSupport on August 21, 2016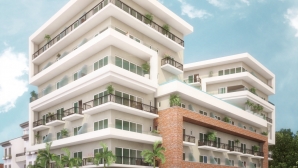 With the strong American dollar, there has never been a better time for Americans to invest in Puerto Vallarta real estate. And one of the best ways to maximize your real estate investment value is to purchase a pre-construction Puerto Vallarta condo.
The real estate market in Banderas Bay is booming, there are several exciting developments in the pre-construction phase available like the exciting new Pavillion building and Pacifica, both located in the charming downtown core. So what are the benefits to buyers in buying pre-construction?
Huge Savings: Developers offer substantial discounts on pre-construction units.
New Construction: Your Puerto Vallarta condo will not require any renovations or upgrades and will be move-in ready upon completion.
Low Maintenance: Developers offer warrantees of different lengths ensuring that there are no unforeseen maintenance problems with your condo in Puerto Vallarta.
First Choice: Buying pre-construction mean that as an early buyer, you can choose from a larger selection of units, ensuring that you get an amazing view, the floor of your choice or your preferred floor plan.
Contact us for more information about condo developments in Banderas Bay and take advantage of the great Puerto Vallarta real estate market and strong US Dollar to make a smart real estate investment in Mexico.
Click here for more from Elengorn Realtors.
Subscribe to our newsletter and keep up-to-date with our latest properties and track the market trends.