Building Green
By DevSupport on September 12, 2016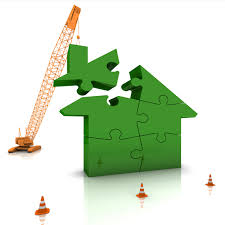 If you are thinking about building a home in Puerto Vallarta, you are probably thinking about green construction. Building a more environmentally responsible home not only keeps your utilities bills low, but it helps you do your part to preserve our beautiful Banderas Bay region. Here are some things you should be thinking about when considering sustainable building:
Water saving fixtures and low-flow toilets
Power smart light fixtures
Landscaping with water conservation and preventing surface water pollution in mind.
Building with natural and regional materials.
Using non-toxic materials
Consider installing solar power
Two big trends in green building are:
1) Living Roofs: Green roofs are becoming increasingly popular because they offer energy efficiency benefits and help regulate surface water runoff.
2) Urban Farming: Adding space into you landscape design for herb and vegetable gardens.
Building a green home can take more consideration and sometimes greater expense, but most homeowners find that the long term savings and benefits are well worth it.
Click here for more from Elengorn Realtors.
Subscribe to our newsletter and keep up-to-date with our latest properties and track the market trends.